This desk, made from a slab of Raintree, is testimony to the fact that custom made piece of furniture need not always be formal and structured in design.
The edges have been dressed, leaving a look of the natural slab, while providing a functional edge. The top has been finished in a satin polyurethane, giving durability while maintaining a natural look. The adjustable legs were chosen for their practical nature and also as they offer clean lines, leaving the key feature of the desk - the timber slab and it's natural curves - to shine.
This desk, while practical is also an attractive furniture piece by virtue of its natural charm.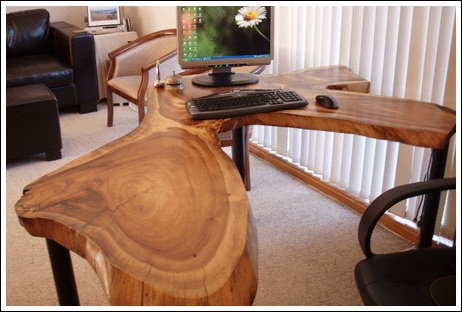 Raintree Desk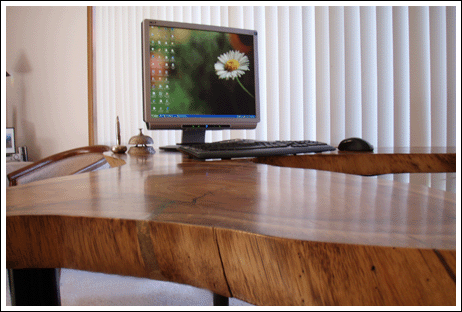 Edges on this desk have been finished with a view to preserving their natural loook.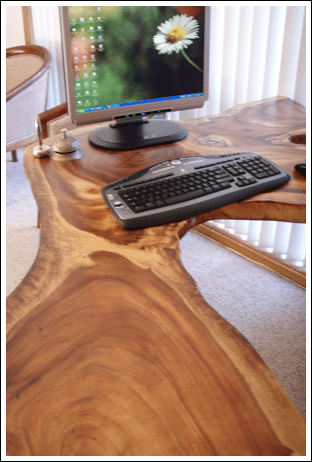 The natural curves and grain lines are interesting features of this desk.
The products used in this project were:
Desktop: Solid timber - Raintree slab

Legs: Black cylinder, adjustable
---